I've made a TON of Spiderman cookies lately.  At this point, I think I can pipe Spiderman's face in my sleep.  Given my 2am cookie decorating parties (which somehow just include me and perhaps a fussy baby), I may have done a couple that way.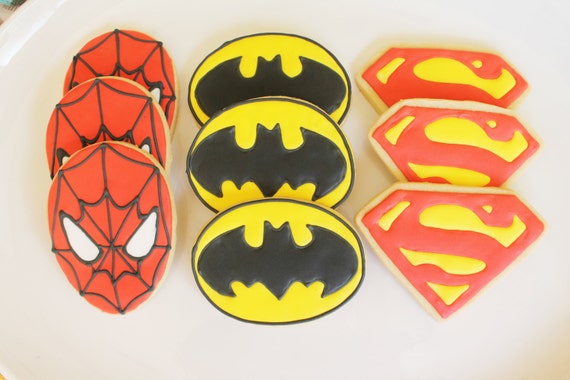 I hope these cookies make someone in FL very happy, thanks for your order Krista!
Now, if anyone has been following my cookie endeavors, you'll know that I do not write on cookies.  That's not to say I haven't tried, but the end result is something that looks something more close to hieroglyphics and sloppy ones at that.  So, when I got the request for monograms…I thought, of course, challenge accepted.
I'm happy with the way they did turn out.  It did entail a Valentine's date stencil shopping at Michael's, my hubby knows what I like.  :)  Here they are!